Discover more from S/FJ
photographs enthusiasms essays speculation interviews conjecture
Over 13,000 subscribers
Adam and the Ants + Garret Linn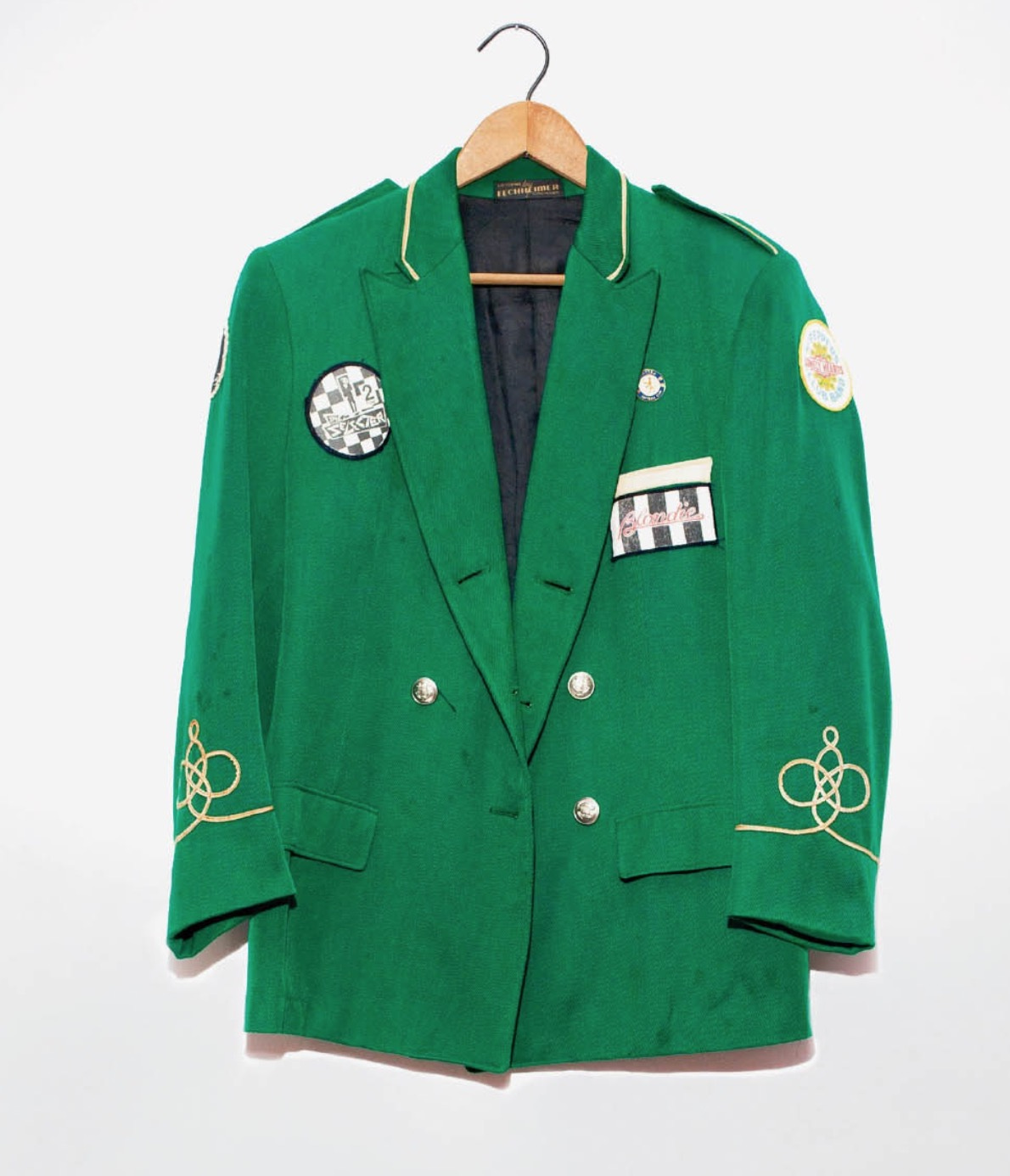 ---
My friend, Garret Linn, sent the below to me earlier this week. I don't think I've seen Garret in decades. I was very glad to hear from him.
---
At some point people move, clean for days, pack and repack,
box up and disseminate the less-wanted leftovers
they can't willingly remove from their life.
My mother just did this.
She moved to Brooklyn,
leaving various friends and family boxes of old collected photographs,
a sort of permanent brain dump
of things she couldn't forget but
no longer could bear holding.
I received a mid-sized-sweater-accommodating-sized
Bloomingdale's box of photos of myself,
covering about six different locations where my mother and I lived.
[I liked the lowercase "b" of a logo long gone from before the double oo's co-mingled.]
There at the near bottom,
were two well preserved SX-70 photos.

Googled,
as in 'the google every name habit' 
[I do a fair amount of research for people]
and lost forty-five minutes reading a few new works.
[Nice to see an uptick in the number of articles.]
Found a reference to the Green Band Jacket,
found a bootleg PDF of the book in question,
had a giggle
and thought I'd share
the moment captured?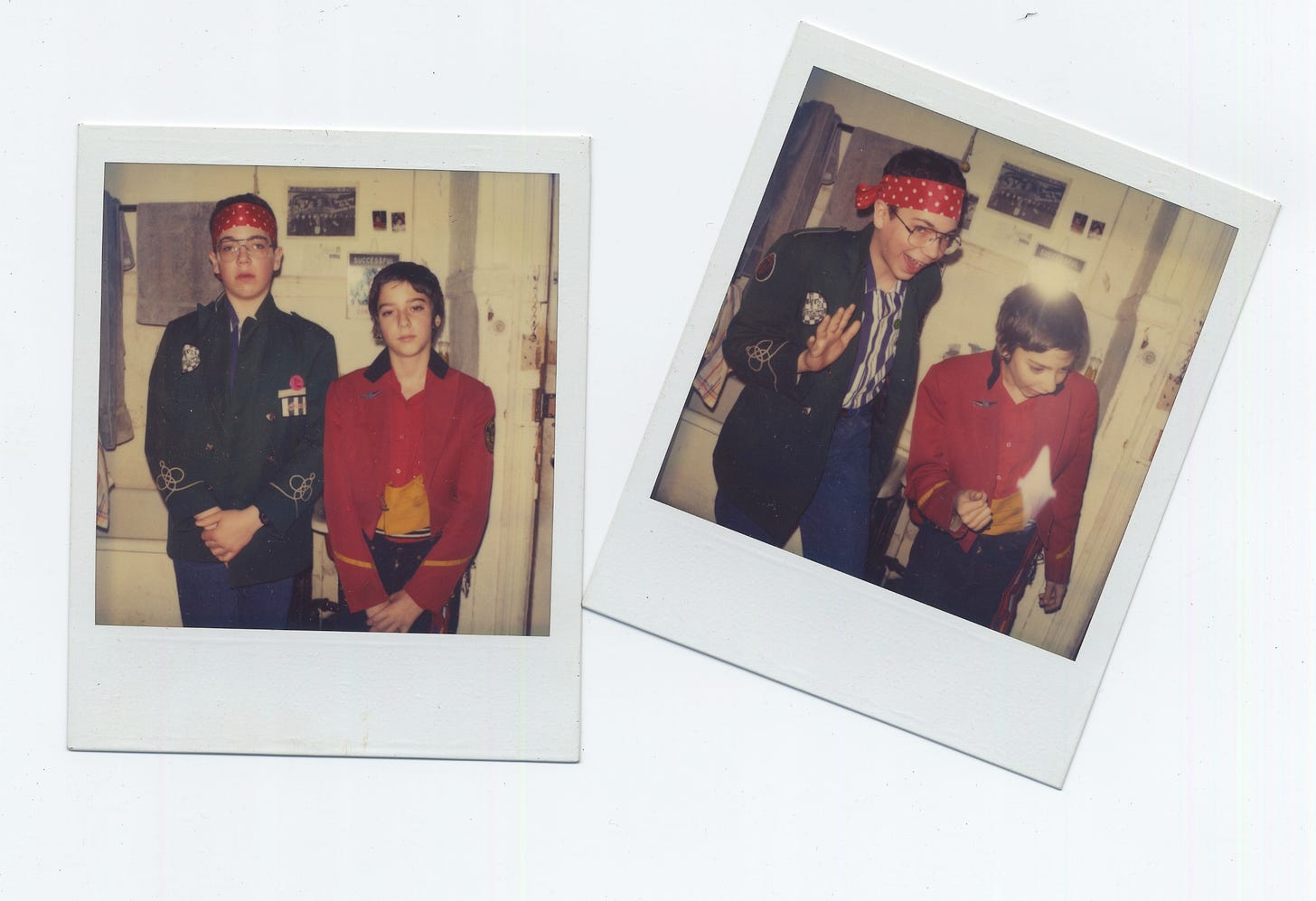 As I remember : 
We were off to the one place to wear the jacket—
The Adam and the Ants concert at the Palladium.
Appropriate fan attire!
Leaving from the worst apartment I ever lived in,
on 4th street and Bowery,
a sad Fox Locked and lightly putrid smelling place.
I'm sorry to think you slept over after.
The high point was the encore involving thousands of ping pong balls
launched over and into the audience and upon us
there is another picture somewhere
as we entered we were photographed at the door
and some months-yearish? later
Tom Beller [a cool senior at least] stopped me on a Six train subway platform
to tell me that a picture had appeared in some Japanese fashion magazine
captioned as us entering some very trendy club in NYC that I never knew
he strangely complimentary to the fact of being in some deeply hip club and then a hipper magazine
and disappointed at the more pedestrian facts
Ahh
youth
and circumstance
p.s. thanks for teaching me the theme from "Trans Europe Express" on a Casio VL-1, it was a kindness.
---
This version of Kings of the Wild Frontier contains a whole-ass live show at the end.
---
The story of my jacket, which first appeared in Emily Spivack's Worn Stories, leads off this 2014 Guardian piece.
---
Here is a film Garret has been working on.
---
---