Discover more from S/FJ
photographs enthusiasms essays speculation interviews conjecture
Over 13,000 subscribers
another melodrama of consent, the war of naming the problem
I wouldn't give you two posts in two days unless there was some urgency. And there is—this week only, you can see John Akomfrah's remarkable 1986 film essay, Handsworth Songs, at the Lisson Gallery website. (Thank you to Hua Hsu for the tip.)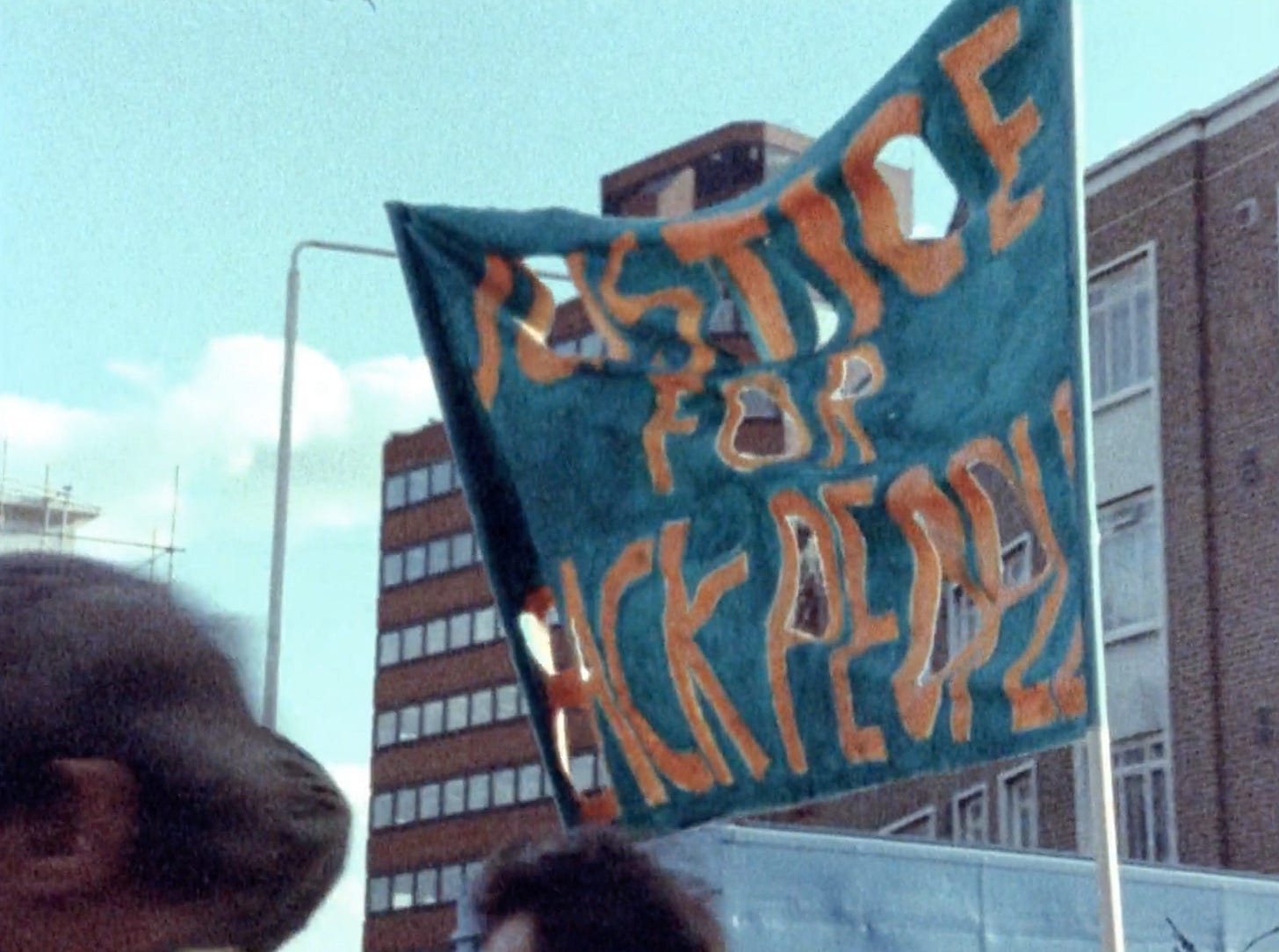 If you don't know Akomfrah or the Black Audio Film Collective, start here. If you know someone like, say, Adam Curtis, you're in the ballpark but still in the bleachers. The BAFC's combination of archival and original footage isn't like anything else.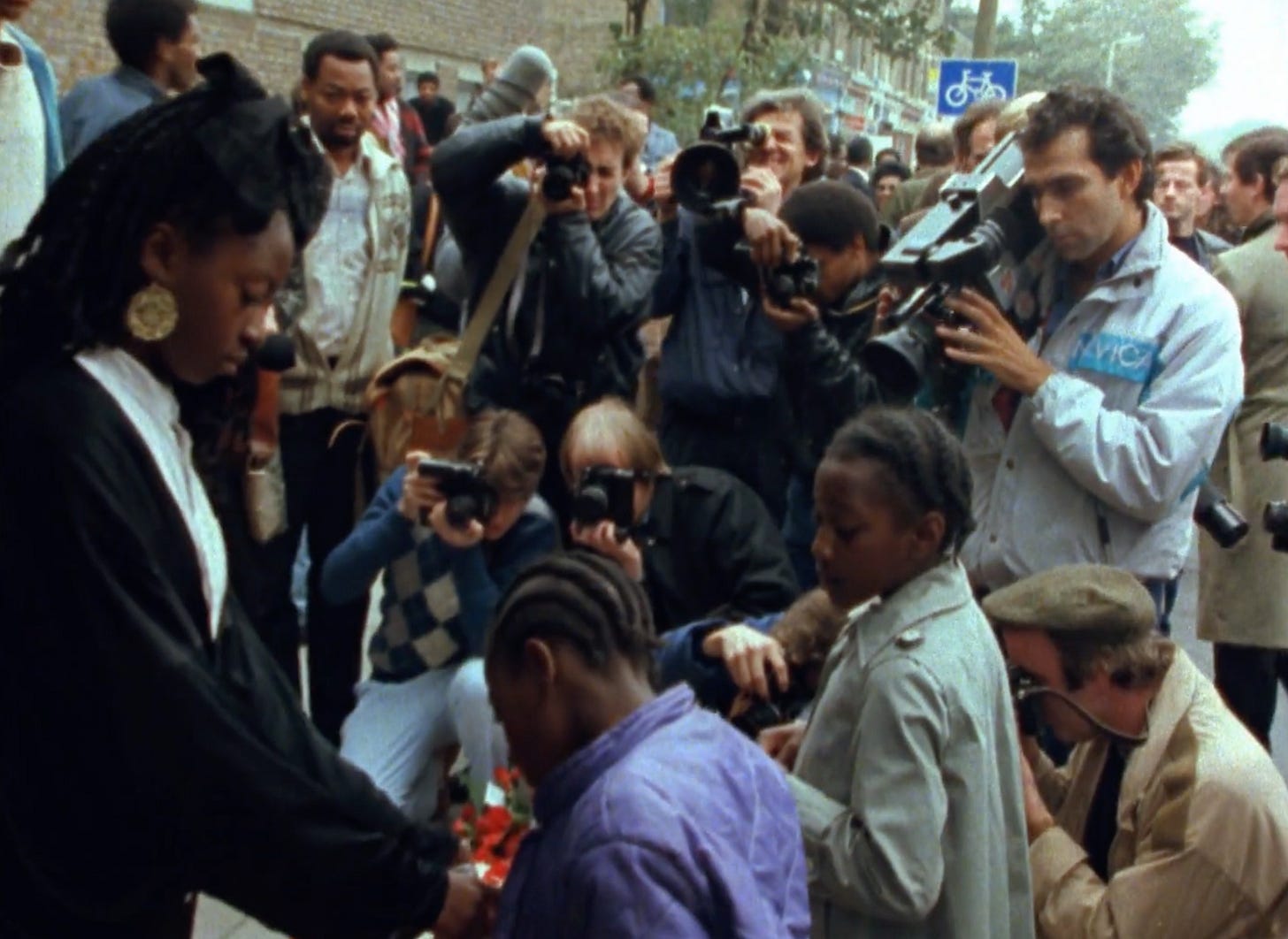 The combination of associative editing and sound displacement is phenomenal. When you're being led into the most disturbing facts, the montage slips backwards, calmly. The BAFC's methods force you to reassemble what they've disassembled.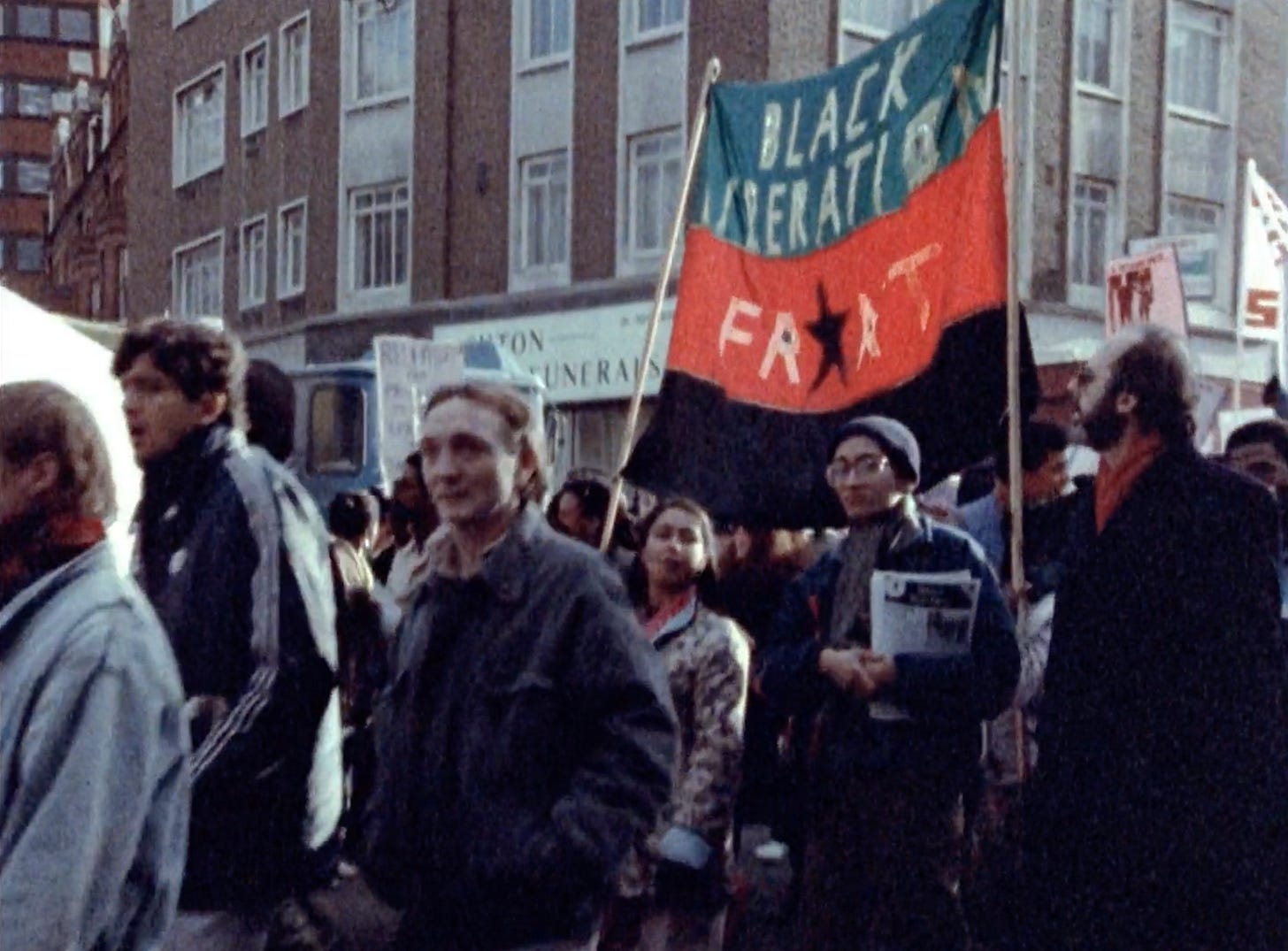 The most exciting news here is that John Akomfrah is doing a Zoom talk with Tina Campt, Ekow Eshun and Saidiya Hartman this Thursday at 3 PM EST.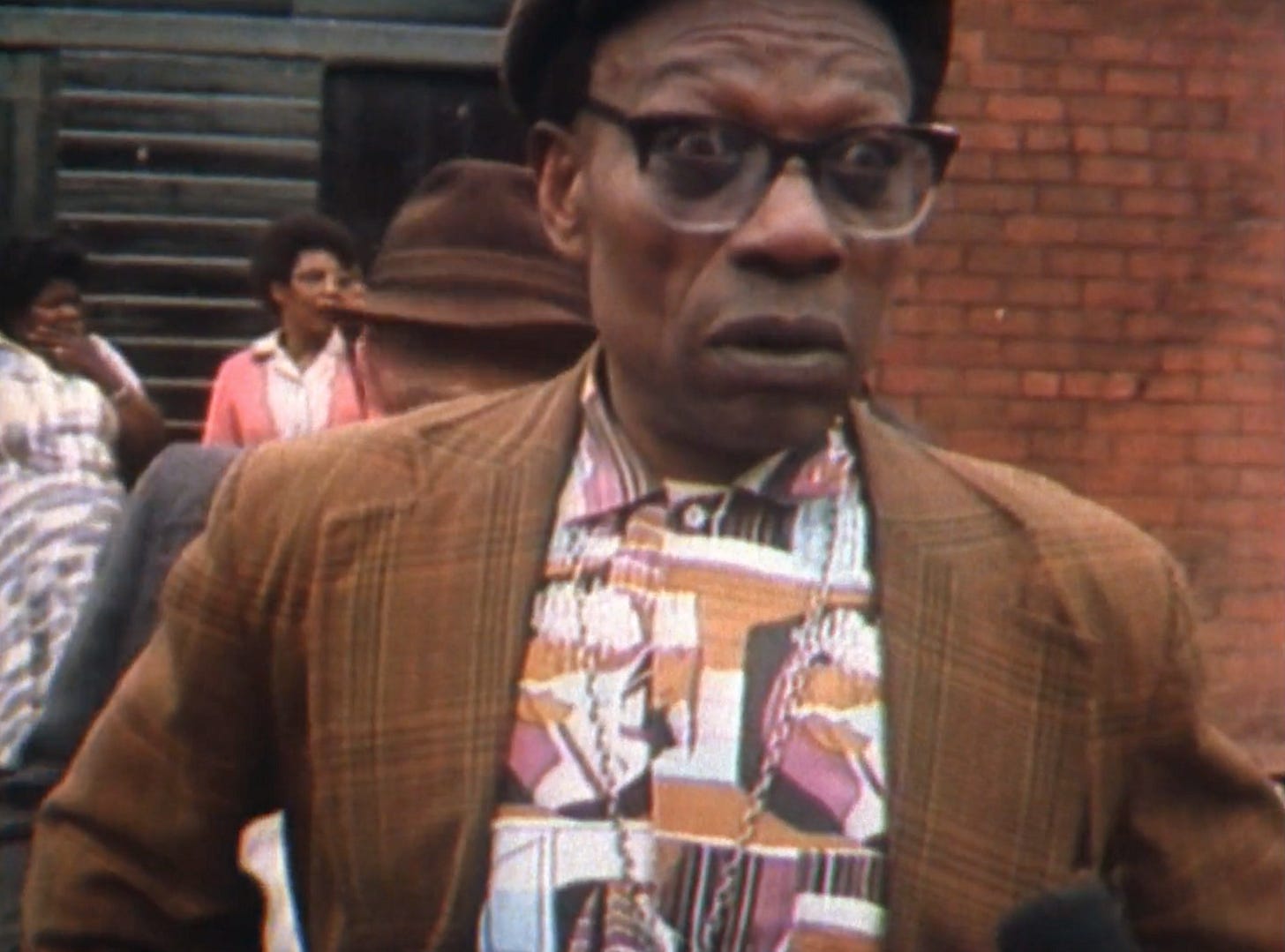 The trace of Akomfrah's multi-screen work is already there in this single screen work.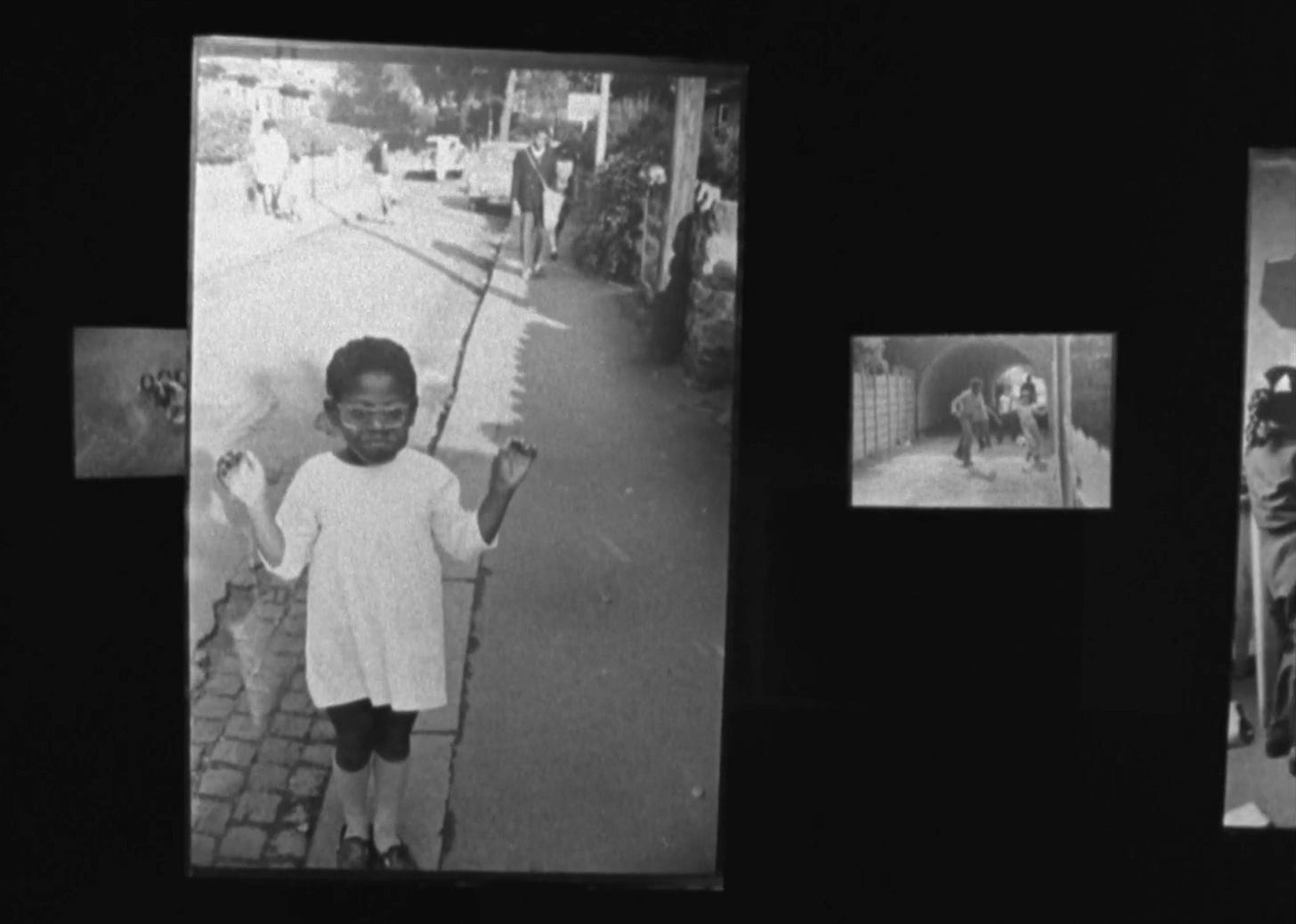 References to the the struggles in Broadwater Farm and Brixton are blended in with the Handsworth events.
You want to see this film now.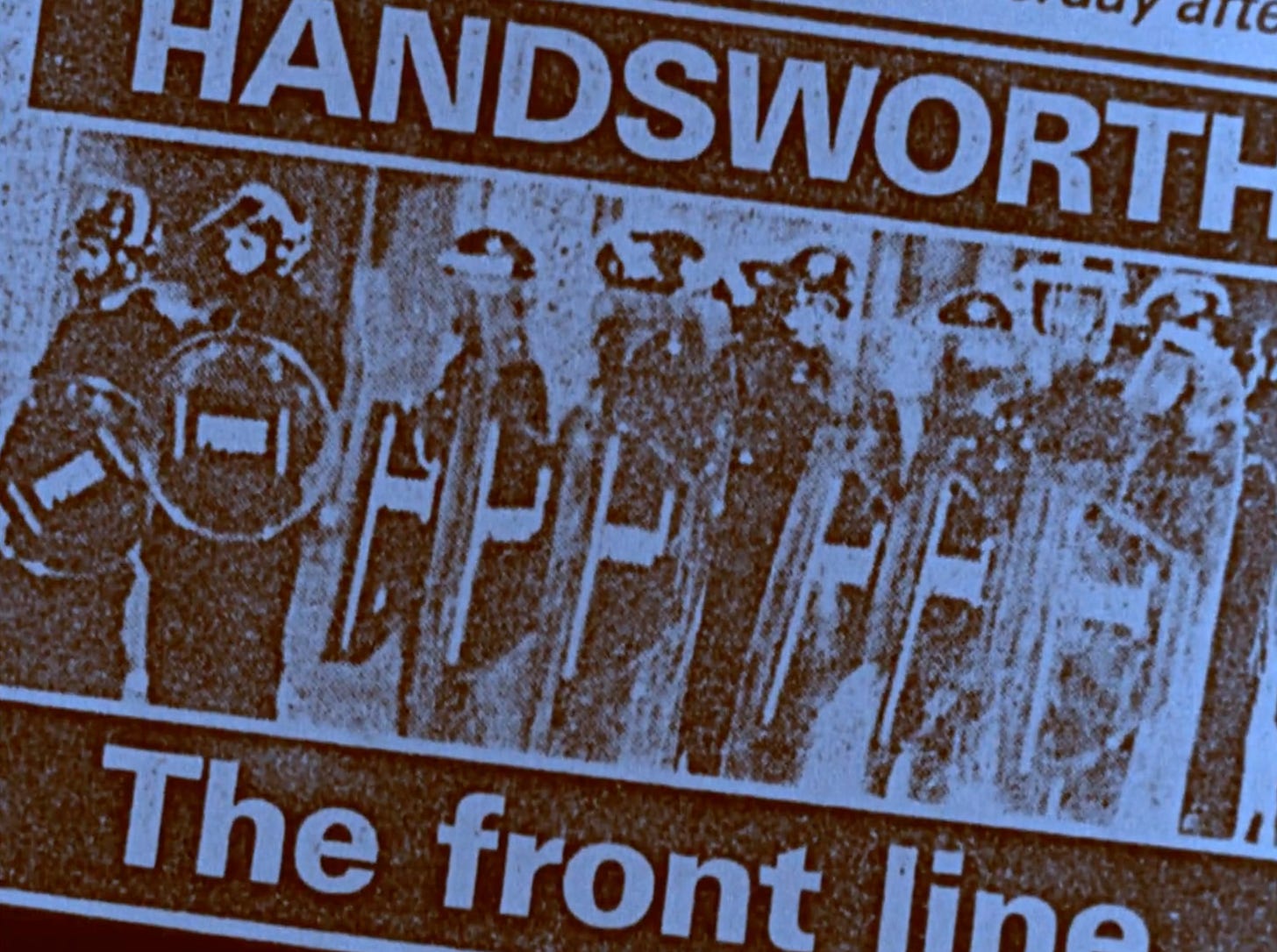 ---
---