Discover more from S/FJ
photographs enthusiasms essays speculation interviews conjecture
Over 13,000 subscribers
Aphex Twin + Stephen O'Malley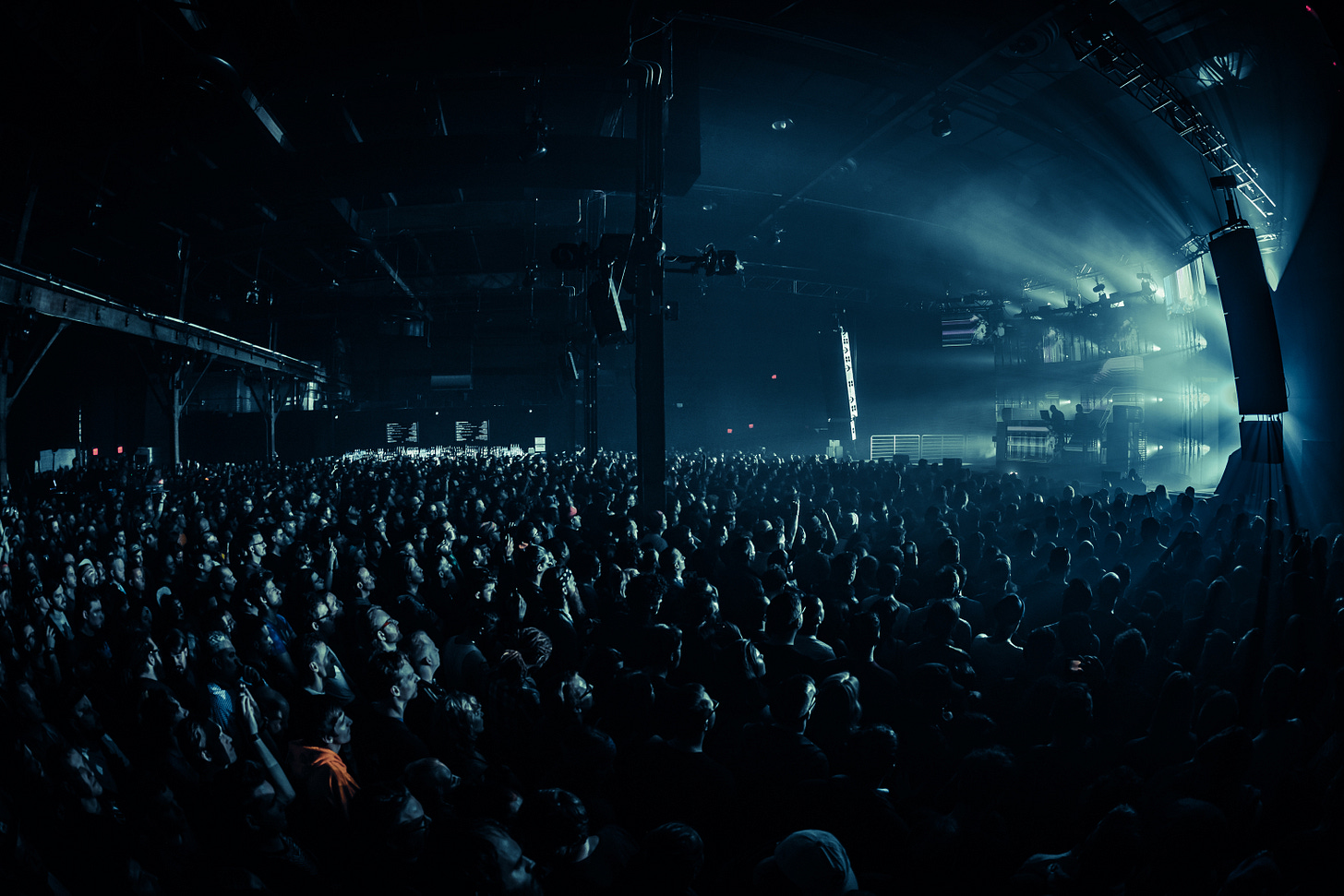 (Photograph by Philip Prolo)
The Aphex Twin show on Thursday night contained a ridiculous amount of information, including a three minute slideshow of New York celebrities, like Spike Lee and Dan Lopatin and Cardi B, without noses. It was not too loud. The staff at Avant Garnder was uniformly friendly and professional. The very big-ass, windy industrial room was packed, which freaked me out. That said, nothing bad happened as a result of all those bodies being in one confined space. The dystopian credit card wristband actually worked.
Video of the Avant Gardner set is up on YouTube and a Reddit thread about the show is growing. Aphex Twin—Live 2009-2019 is a Spotify playlist of the tracks Aphex has been playing out live for the last ten years: a chunk of Thursday's set is in there. If you want to multitask, there's audio of the show on SoundCloud, as well as audio from Aphex Twin's 1995 (or 1997) appearance at Limelight. (The commenters seem to settle on 1995 as the date of the Limelight show, but someone from Warp says it happened in 1997, which is plausible. 1992 is not.) At the very least, Aphex Twin hadn't played New York in twenty-two years before Thursday night.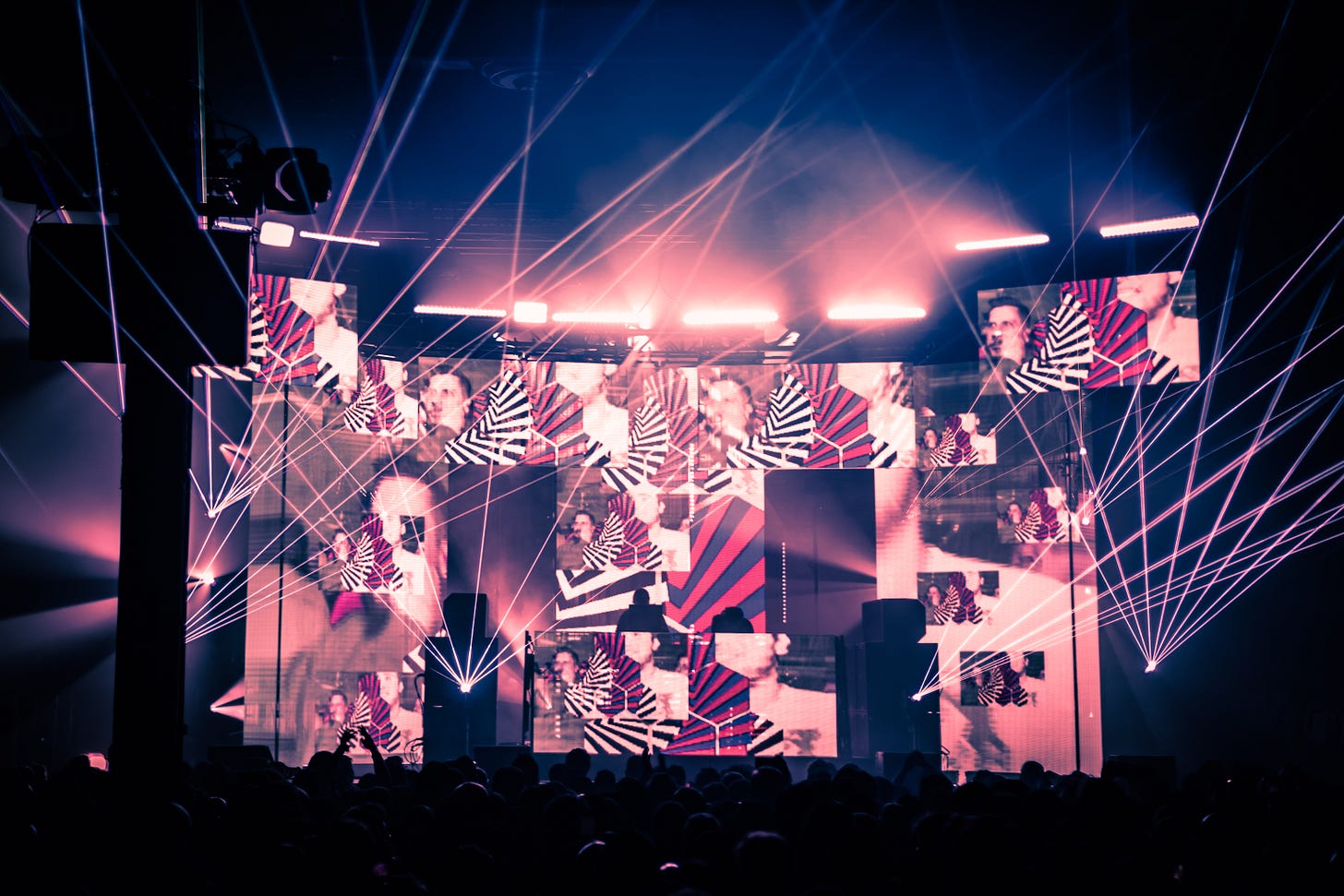 (Photograph by Philip Prolo)
---
I talked to Stephen O'Malley about Sunn O))) for Artforum and that video is below.
---