Discover more from S/FJ
photographs enthusiasms essays speculation interviews conjecture
Over 13,000 subscribers
Arthur Russell + Janet Baker + Deleuze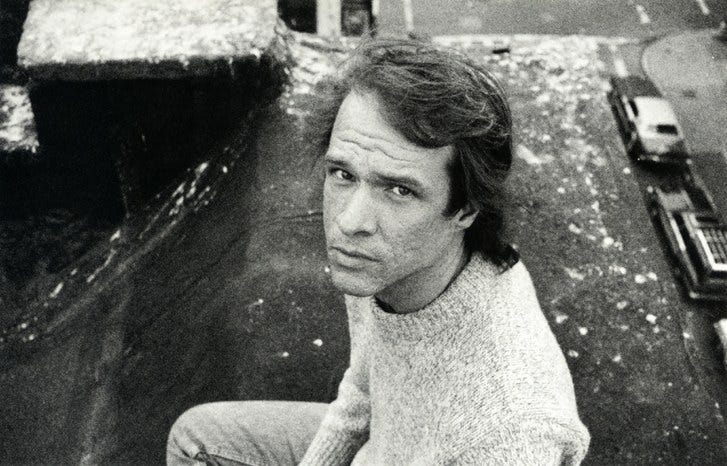 New York performance space Roulette has created "Roulette At Home," which they describe as "a way for us to stay connected through special digital content in our newsletters and social media channels." (Click here to sign up.) They've re-posted the full audio of a 1985 Arthur Russell concert.
Solo cello and voice is my favorite Russell mode. The combination of transcendence and improvisational variation within a tight frame is mind-blowing, especially now, in an age of undertrained and overly modest performers. You can also hear, at certain points, Peter Zummo on trombone and a Casio keyboard played by either Elodie Lauten or Steven Hall. This trio creates a dissonant and airy rumble which isn't like anything in the official canon.
(Sixteen years ago, my tenure with The New Yorker began with a piece on Russell. Three years ago, I wrote about the Arthur Russell exhibit at BAM for the Voice.)
If you are not afraid of the full weight of eternity, let me also recommend what Alex Ross described in conversation as "one of the all-time great vocal records."
A shout to the grown-ass Babylon Berlin, which brought the Mahler back to mind. In the first season, a version of "Ich bin der Welt abhanden gekommen" sung by Violeta Urmana is used in a crucial scene, which I won't spoil. The recording Alex was referring to, though, is the Dame Janet Baker. Proceed with caution. Not everyone makes it back.
A bonus for the scrollers: The Deleuze Seminars website is publishing English translations of the seminar lectures given by the French philosopher Gilles Deleuze (1925-1995) at the University of Paris between 1971 and 1987.
---