Discover more from S/FJ
photographs enthusiasms essays speculation interviews conjecture
Over 13,000 subscribers
Hiroshi Yoshimura + Akiko Yano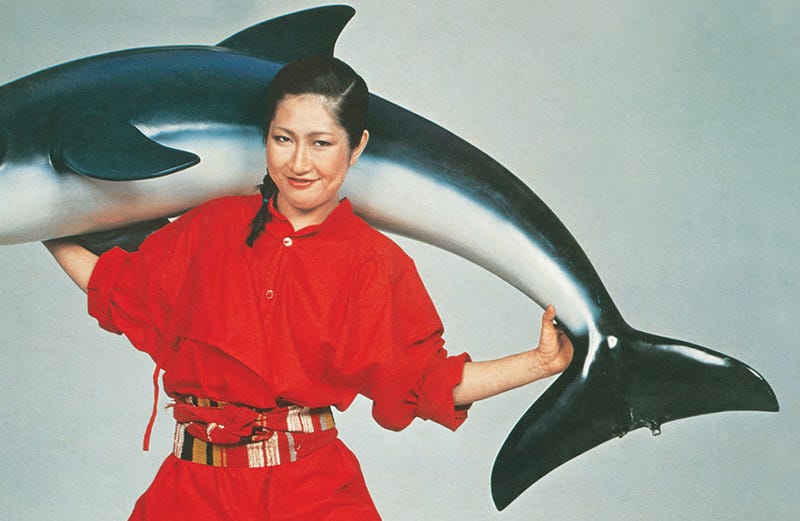 Here's a guest post by Sadie Rebecca Starnes (whose paintings are also fantastic, so touch that link):
A few years ago, I used music from Hiroshi Yoshimura's Green (1986) for a short film, assuming no one would ever bother me about permissions for a dead, obscure ambient musician. This morning, a Google search showed the LP selling between $900 and $1300 dollars. As long as the collectors aren't copyright lawyers, I'm fine.
The renewed interest in things Japanese and eighties (wamono) started in the early 2010s. DJs and musicians like Jamie Tiller and Spencer Doran, who were trading with record store owners across Japan, began posting playlists of Japanese ambient and electronic music. Most of these artists were unknown to Western listeners, sparking crate digger competition and, in turn, their first significant acclaim outside Japan.
How significant? American and European labels like Light in the Attic, Music From Memory, and WRWTFWW are reissuing a wide range of music: Japanese psychedelia, proto-techno, city pop and ambient. Face Records, a 25-year-old used vinyl shop in Tokyo, has opened a second location here in Brooklyn and, just a few months ago, Chee Shimizu's online vinyl shop Organic Music opened its first brick-and-mortar location in Tokyo.
What got me, though, was hearing Green—all birdsong and cicadae synth—in a DJ set at my local bar.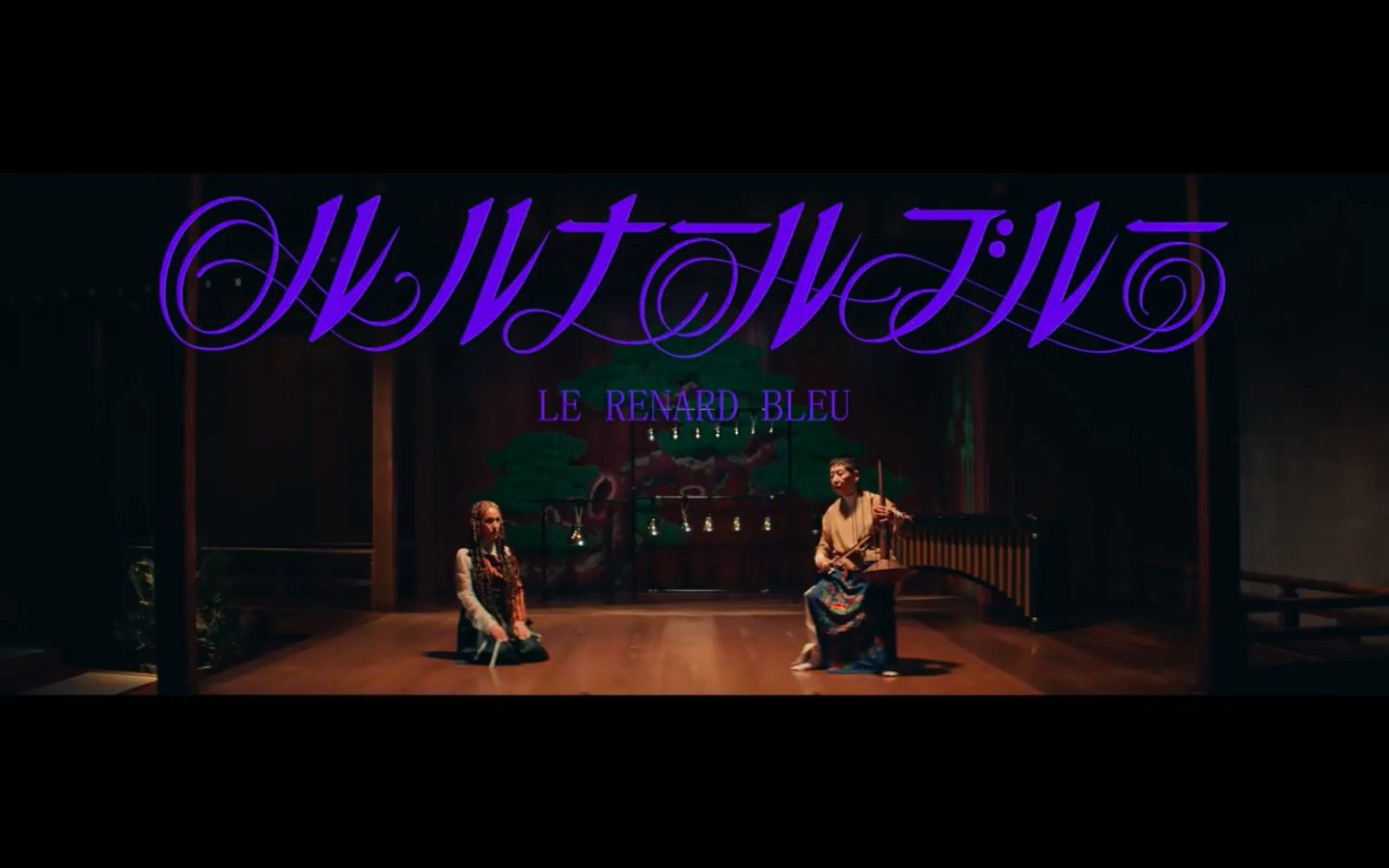 ---
Minimalism musician Midori Takada was among the first to benefit from the recent wamono craze. In 2018, I had the pleasure of seeing her perform at The Kitchen where I was struck not only by her masterful and at times acrobatic percussive work, but her physical presence as well. A student of Tadashi Suzuki, Takada moves incrementally; her body—thoughtfully timed and measured—foreshadows the music. Such theatricality was also brought Takada's first new work in nearly 20 years, Le Renard Bleu, a 20-minute EP and short film created in collaboration with producer and singer Lafawndah. 
Ryuichi Sakamoto has been famous since the eighties, but it was only this year that his former bandmate in Yellow Magic Orchestra, Haruomi Hosono, held his first solo tour in America. I recently interviewed Hosono for The Brooklyn Rail (and spoke with Ryuichi a year earlier). Hosono and I discussed jazz and exotica, as well as the overlooked work in his oeuvre, including his collaboration with the exquisite soprano Miharu Koshi. I've created a Spotify playlist of this work, but other non-streamable, essential albums from Hosono's pre-YMO bands—such as the easy-riding country rock of Happy End's Kazemachi Roman (1971)—have been reissued by Light In The Attic. I also recommend Hosono's 1978 album with Shigeru Suzuki and Tatsuro Yamashita, Pacific. It's a perfect summer album, awash with Beach Boy rips, lazy bass, and crashing waves. 
Akiko Yano, also of YMO fame, is finally getting her due stateside. Many of her early solo albums have been repressed this year by We Want Sounds, including the brilliant 1976 debut Japanese Girl. Yano was backed by Little Feat on this album, and it's rumored her compositions were so difficult to keep up with that the band returned part of their commission fee. Wildly talented, prolific and charismatic, Yano is among the most respected musicians in contemporary Japanese music. Here's an illuminating interview with her by Mark McNeill, recently broadcast on Red Bull Radio.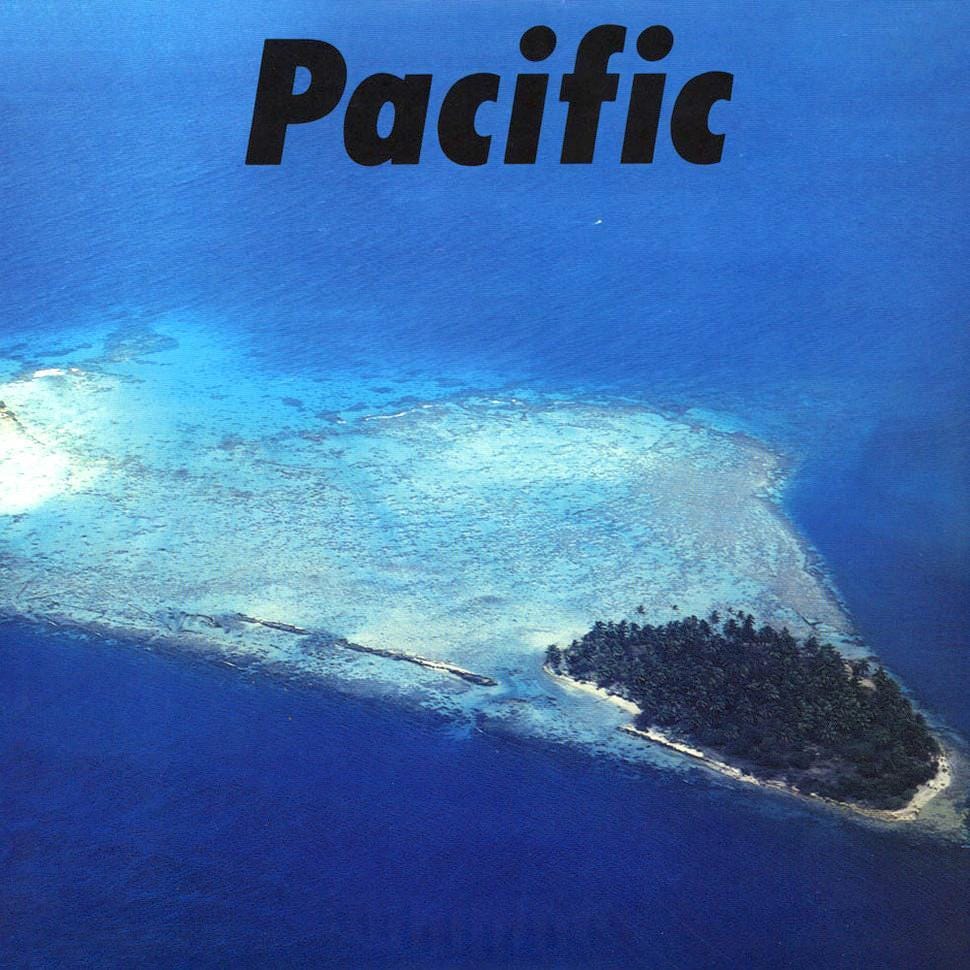 ---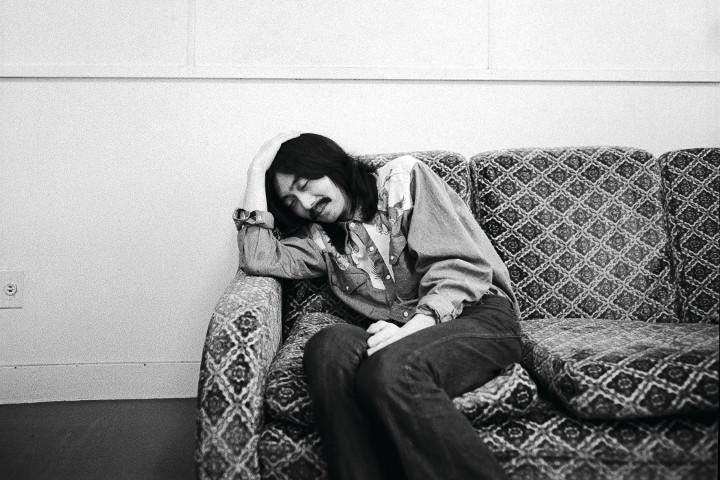 Japan's late century ambient movement Kankyō Ongaku—literally "environmental music"—has earned much attention this year as well. LITA and Doran released a compilation of Japanese ambient in February, followed by RVNG Intl.'s latest installment in the FRKWYS series, serenitatem, an inter-generational collaboration pairing the Portland electronic duo Visible Cloaks (Spencer Doran and Ryan Carlisle) with pianist Satsuki Shibano and producer Yoshio Ojima, key figures in Kankyō Ongaku. 
Shibano is a renowned interpreter of Satie, and like Satie treats silence and sound with equal care. An early pioneer in generative and DAW music technology (and Shibano's longtime collaborator), Ojima has been experimenting at the edge of ambient electronic music for decades. As the nineties turned, Ojima brought ambient further into the virtual to create "a new kind of musical texture" that was neither artificial or natural. Such syntheses are felt on 1993's Hands Some, Ojima's manifesto on the future of music in which he politely asks to stay ahead of us, "just a little." The album's "meta-experiments," its aleatory and adventurous approach to electronic music, were an early inspiration to Doran.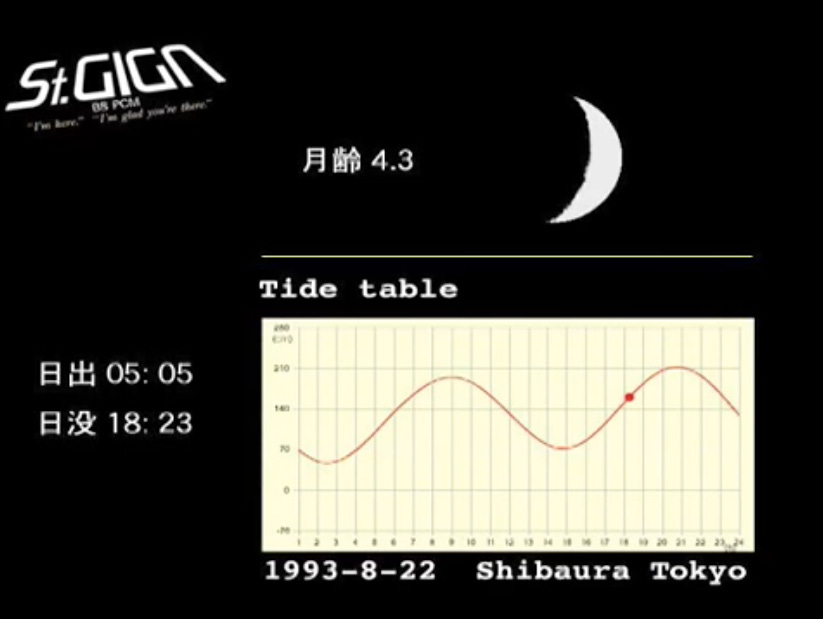 A recent Bomb interview between Doran and Ojima explores the deep connection between these techno-philosophers, while also delving into past projects like St. Giga, an early nineties experiment in ambient radio. And as I point out in Artforum, Ojima's collaborative work with Shibano of the same era, namely Rendez-Vous and Caresse, "eerily anticipates the sound world of Oneohtrix Point Never and, more directly, the Cloaks." Merging their shared passion for Satie, pre-classical music and generative software, this quartet has brought Kankyō Ongaku into the 21st century—a discreet shift from the environmental to the virtual, en plein to en Mac Air.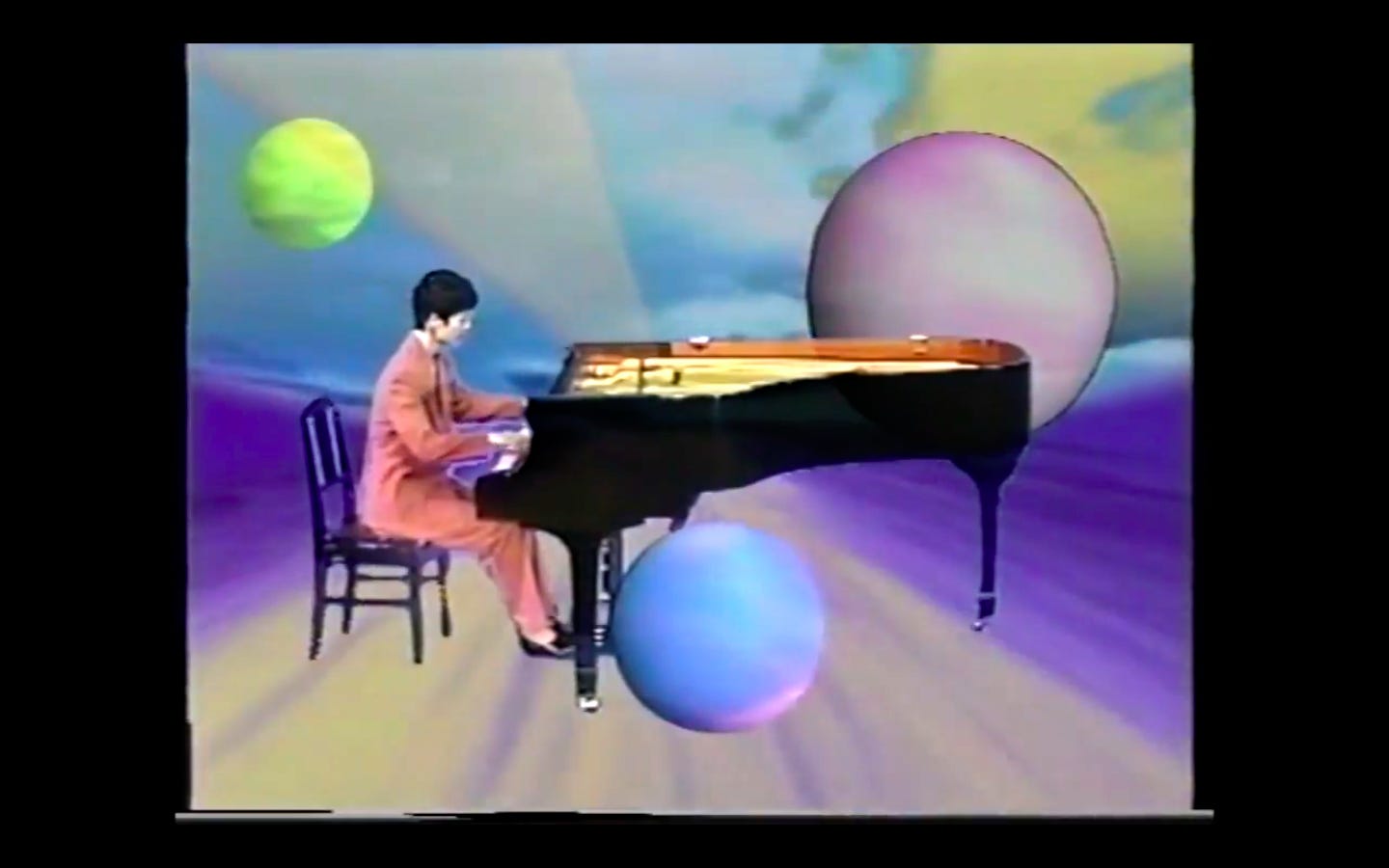 serenitatem's inter-generational spirit is certainly not unique to the group; Japan's EM Records has been releasing splits like "Shinshunfu," a mid-50s piece by koto performer Kōhei Amada, reinterpreted by the electronic-folk musician Sugai Ken. Last year they also enlisted a Cloaks remix for the 7" split of "Kajyadhi Fu Bushi"—a traditional Ryukyu minyo (Okinawa folk song) performed for TV in 1977 by jazz group Jun Arasaki and Nine Sheep. Swooning and sincere, this latter record is among the loveliest I've ever heard, as much in melody as philosophy. Indeed, these exchanges from either side of a century and sea relate a world that is small, curious, open, and engaged. Inspiring ideas for today.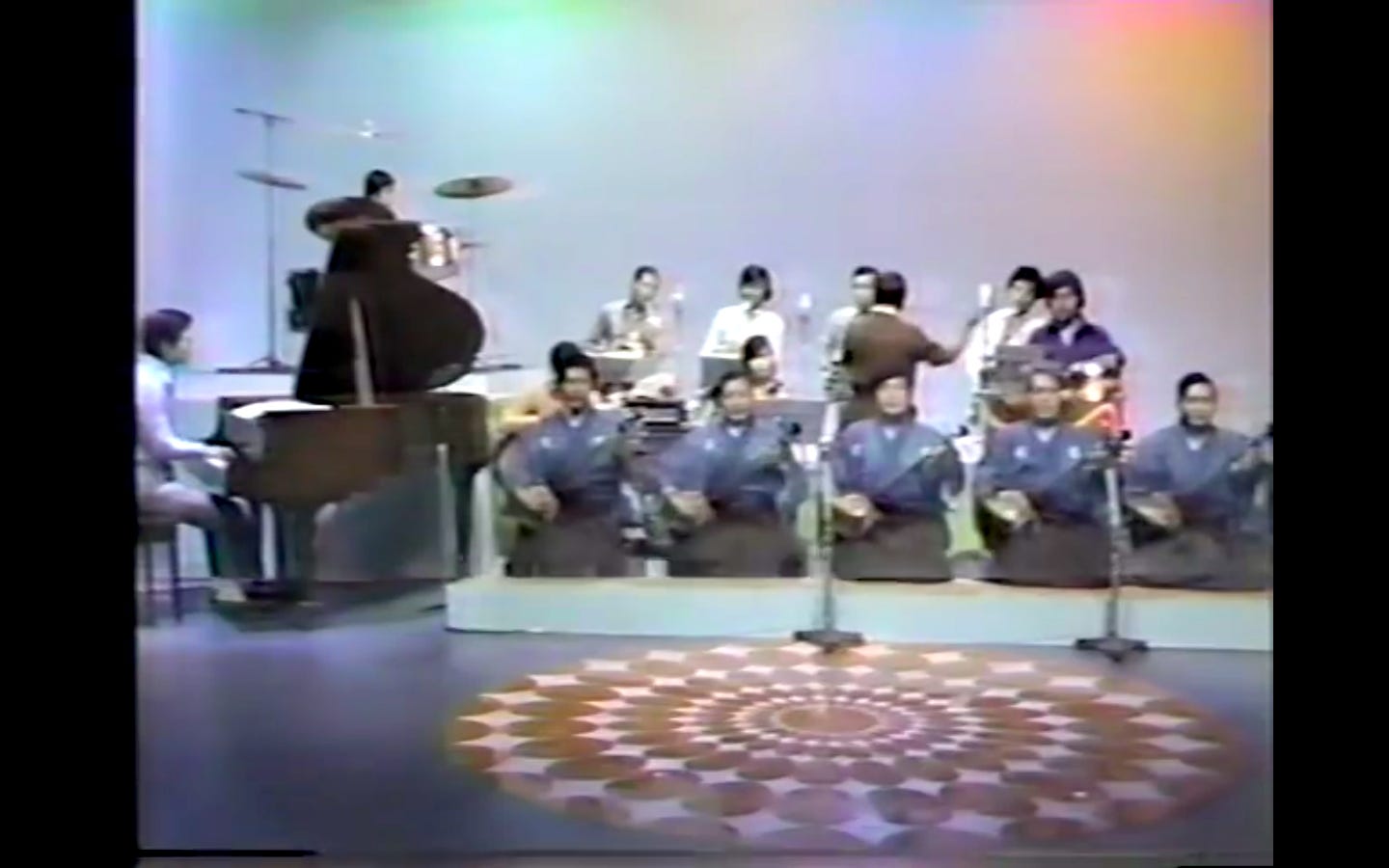 Here's even more recent and upcoming Kankyō Ongaku represses of note: 
Still Way (Wave Notation 2) / Satoshi Ashikawa / 1982
Nova + 4 / Yutaka Hirose / 1986
Inoyama Land / Commissions: 1977-2000
Masahiro Sugaya / Horizon, Volume 1
---