Discover more from S/FJ
photographs enthusiasms essays speculation interviews conjecture
Over 13,000 subscribers
Michael Moriarty + The New-York Ghost + Alan Licht + Loren Mazzacane Connors + Vashti Bunyan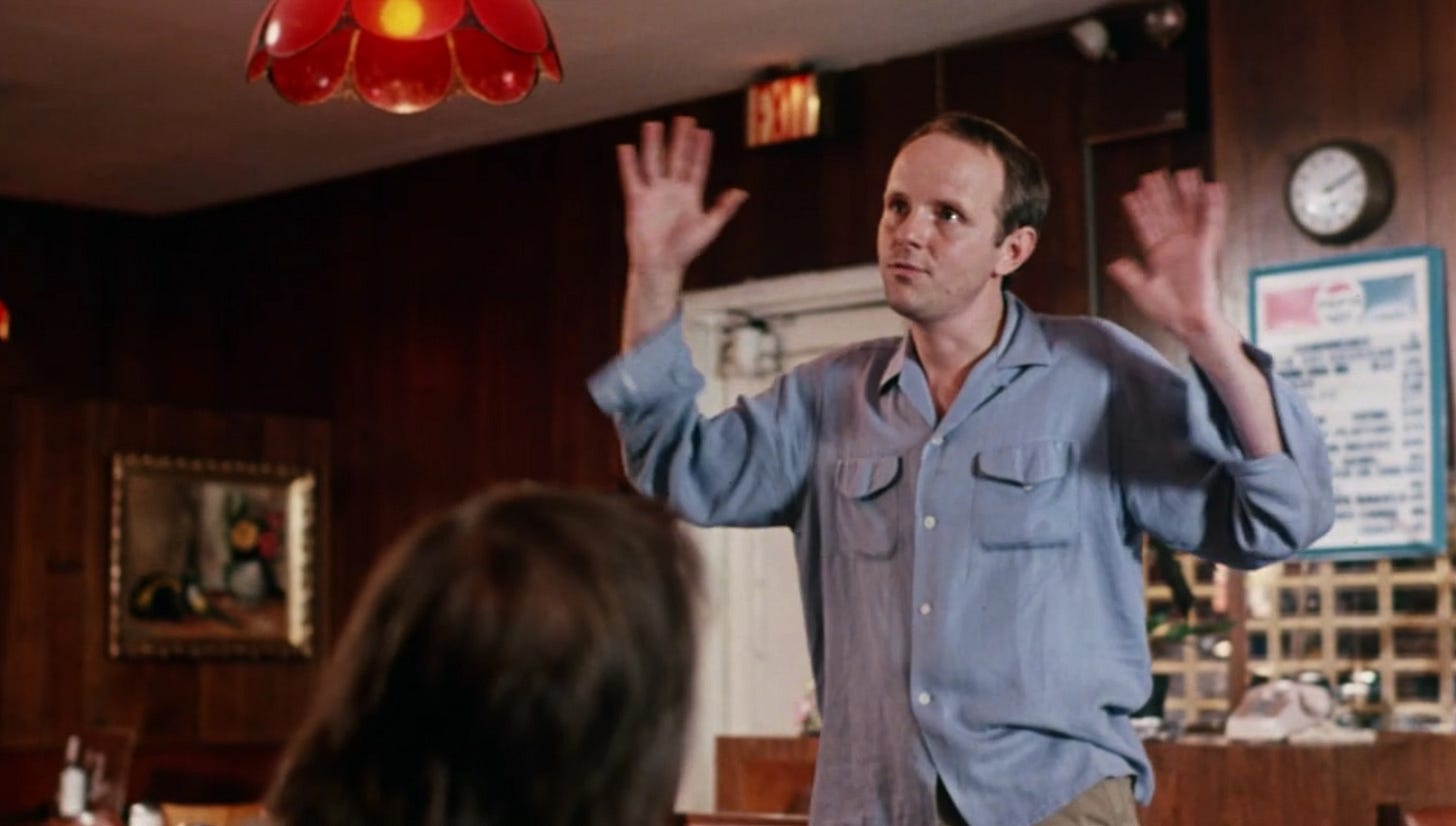 Q: The Winged Serpent (1982) gives us the pre-digital Manhattan of pay phones and wall clocks. Director Larry Cohen gives us pre-workout masters like Michael Moriarty and Candy Clark. Moriarty improvises a whole scene of piano playing, singing and scatting. David Carradine provides the antiphony of deadpan.
Moriarty is interrupted by a song on the jukebox called "Let's Fall Apart Together Tonight," credited to Andy Goldmark and Janelle Webb Cohen (one of Larry Cohen's daughters). As far as I know, this Little Feat soundalike exists only in this clip.
There is a God serpent named Quetzlcoatl and some fine undercover work. Look—this clown can't be a cop, can he?
Before the age of flickering and twinning, physical space didn't have an antecedent stripe, that filament of anxiety running through the weave of the day. You couldn't worry about what might be happening elsewhere. There was no elsewhere. Your brown room was your brown room. If you wanted to sketch the perp, and maybe the perp is a flying lizard, maybe you had to use a legal pad and a felt-tip.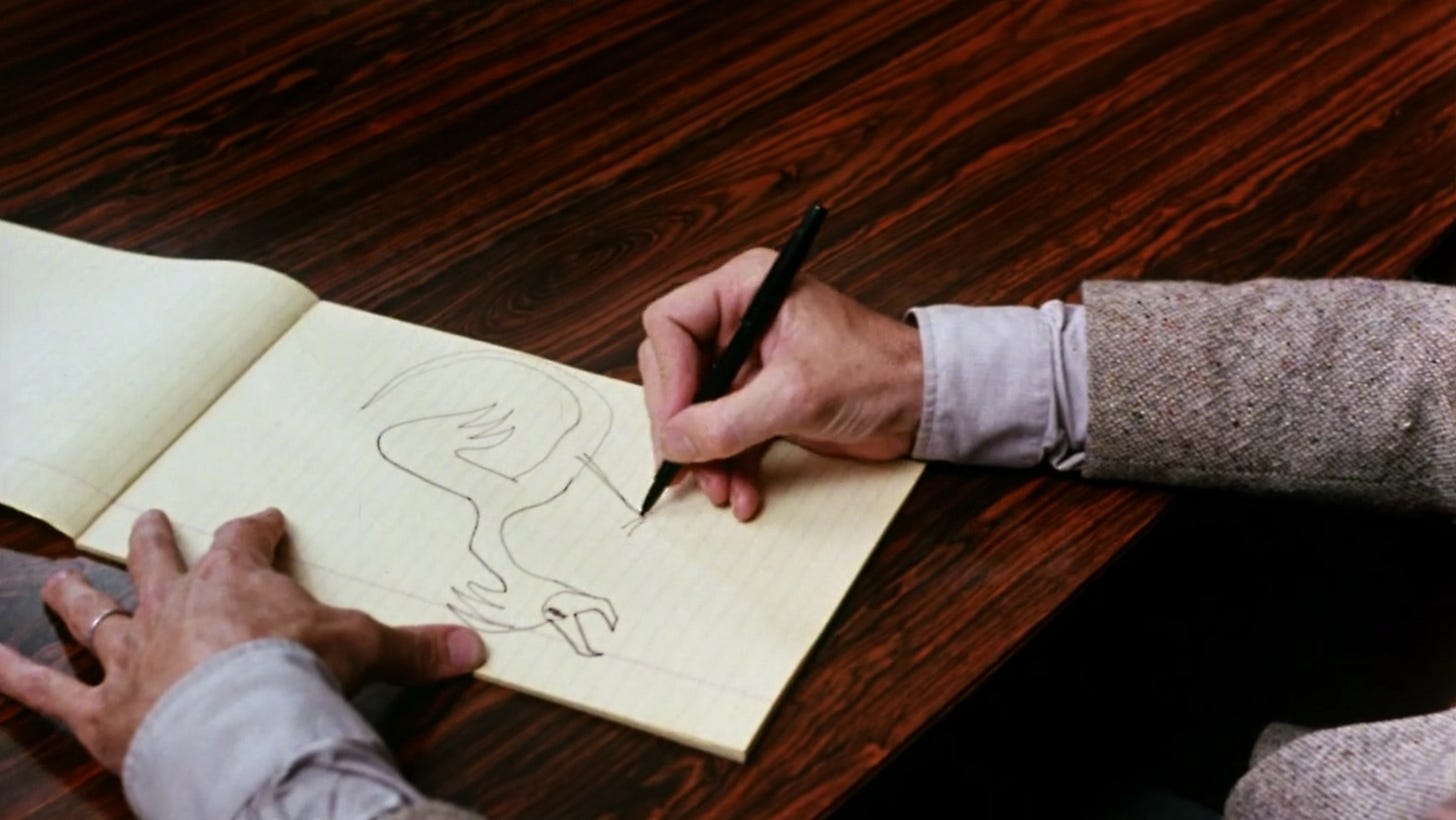 For the poster, you had to go with Boris Vallejo.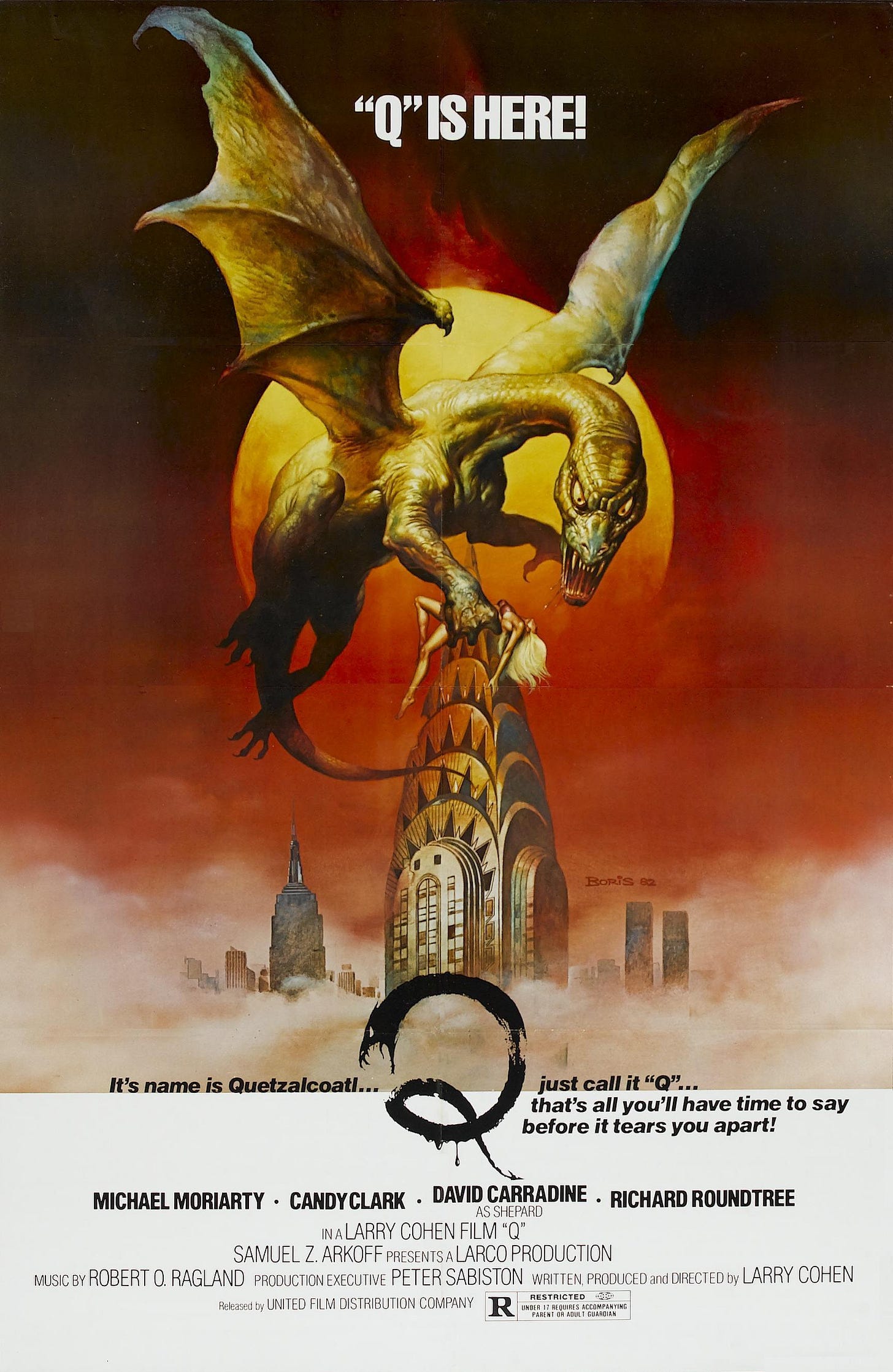 And when there was a god-bird-reptile to render, you had to go stop-action with Randall William Cook and David Allen, two of the best since Harryhausen. B movies are rarely B across the cast. Some virtuoso is always in there.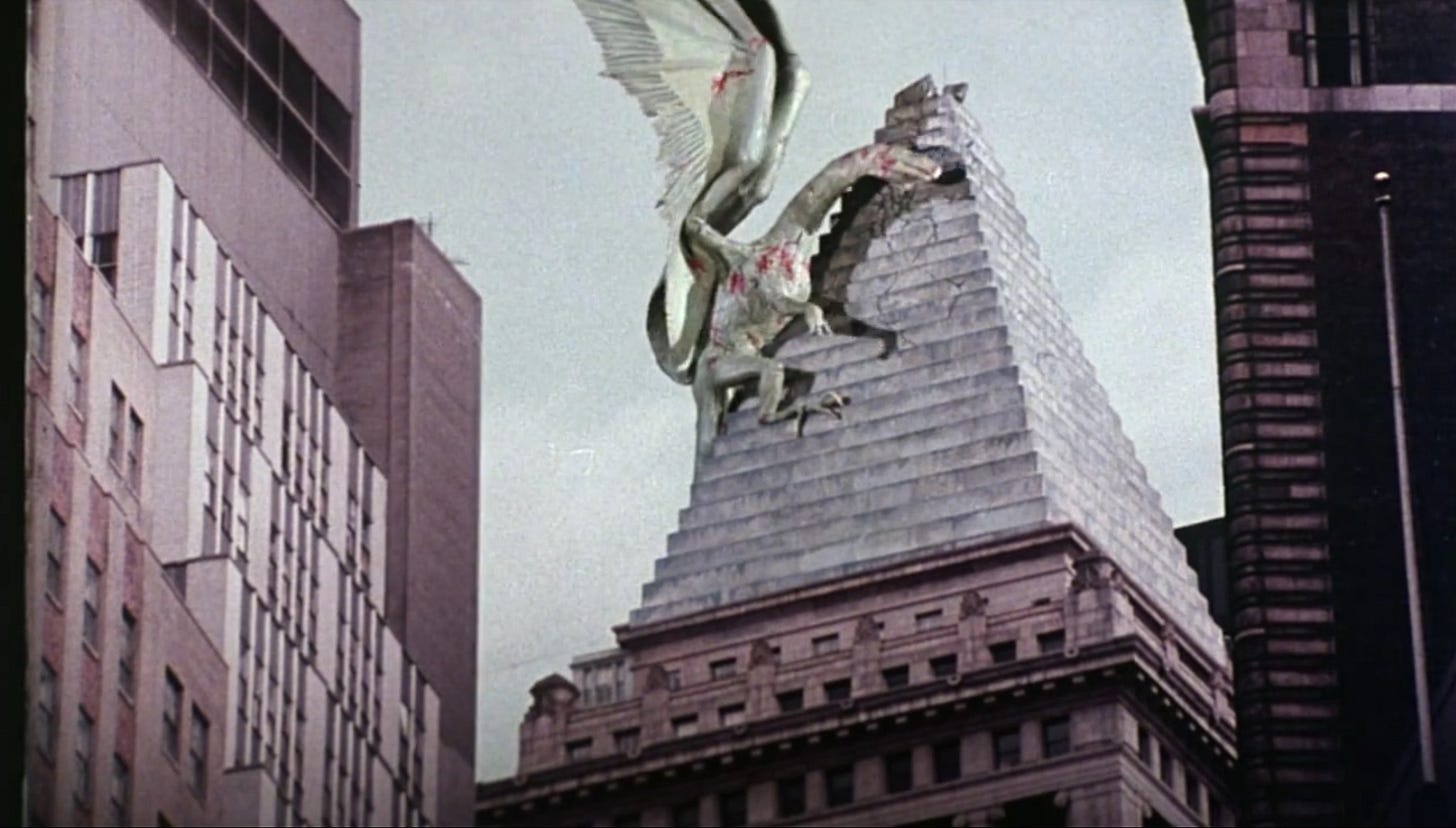 This bootleg version of the whole film is on YouTube for free, though I watched a paid stream. Needed that grain!
---
Bandcamp sent me ten billion emails on Friday and I spent what I could afford to spend. Hoffman Estates was created in 1999 by Alan Licht and Loren Mazzacane Connors in collaboration with Jim O'Rourke and a crack band of Chicago players. It is no joke. It has that In A Silent Way box out, good endorphin sprawl, actual horns, the ring of a properly-sized bucket. It's the empty city in seven chapters. And speaking of O'Rourke, this massive new interview with him in Tone Glow is a delight. Probably the best single piece I've seen yet on O'Rourke.
If you do buy the Calvinist EP, note that it's been properly mastered by Stephan Mathieu of Schwebung. If you bought it before, just download it again. If you don't need files, it's there on Spotify, where they've also properly tagged the Pylon cover from 2011.
---
More good news! Ed Park's 21st century blogazine, The New-York Ghost, is back. Do you need an intro? Try this issue from February, 2008, with my diary of a stunt mustache. You know it's blog time. You can no longer front.
---