Discover more from S/FJ
photographs enthusiasms essays speculation interviews conjecture
Over 13,000 subscribers
the albums of the teens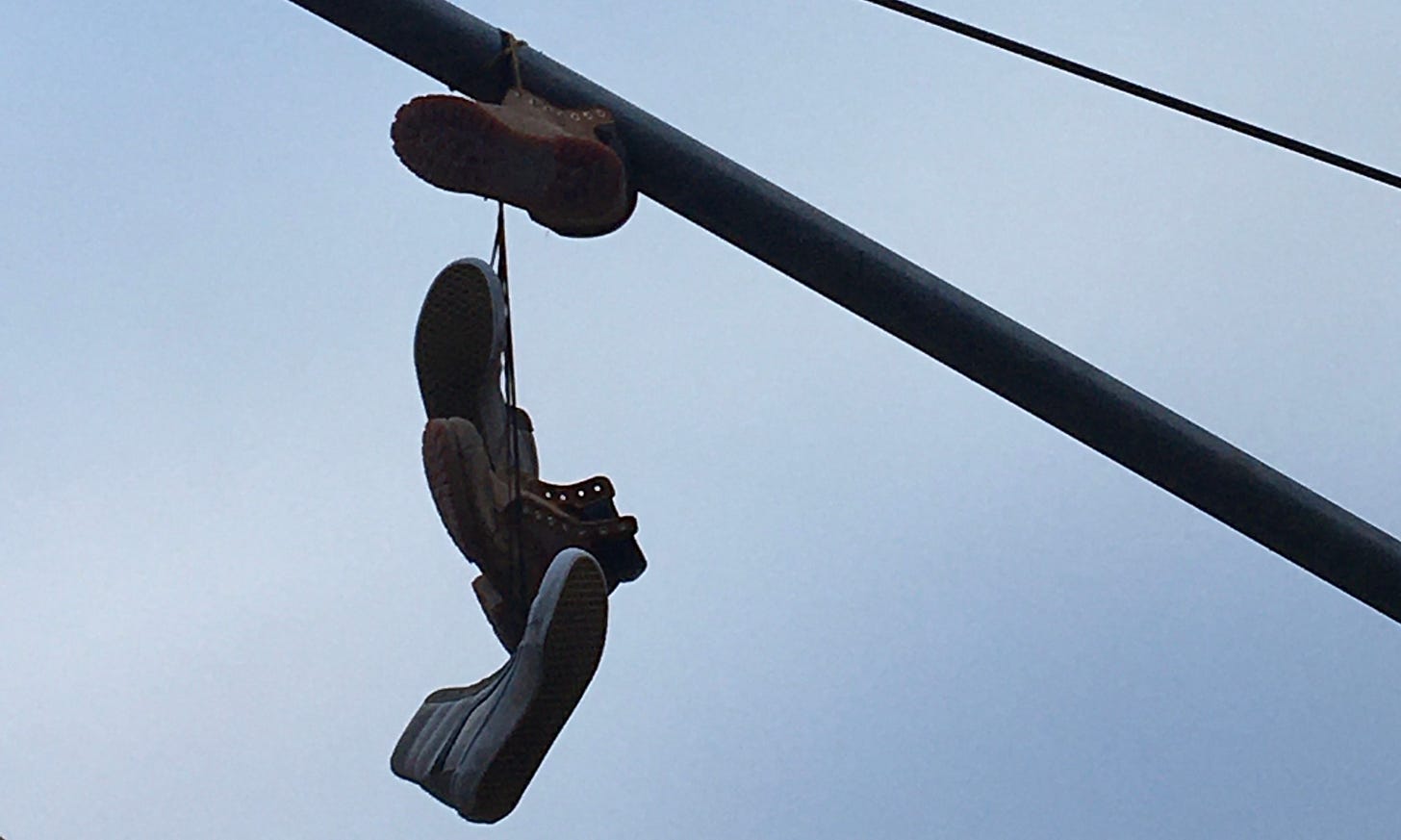 Decades are enormous and insubstantial, like office buildings. How can you see? You have to cross the street and unstick from the day. You have to let go of what you're holding and look up for as long as you can. And then there it goes, less watery and purple, now itself. Did the nineties last until 2006? Did the aughts run only from 2005 to 2011, from the last good Fall Out Boy album to the first Frank Ocean album? It's possible.
Forget the dumb songwriter's dumb interview—now we can see her album as part of a cohort and not just as an extrusion of personal crud.
Time dehumanizes, helpfully, and bricks the single into more. Now we can see the wall.
I didn't know how chaotic the aughts were until 2017. Look at this 2005 list from the old website. It's drunk as hell.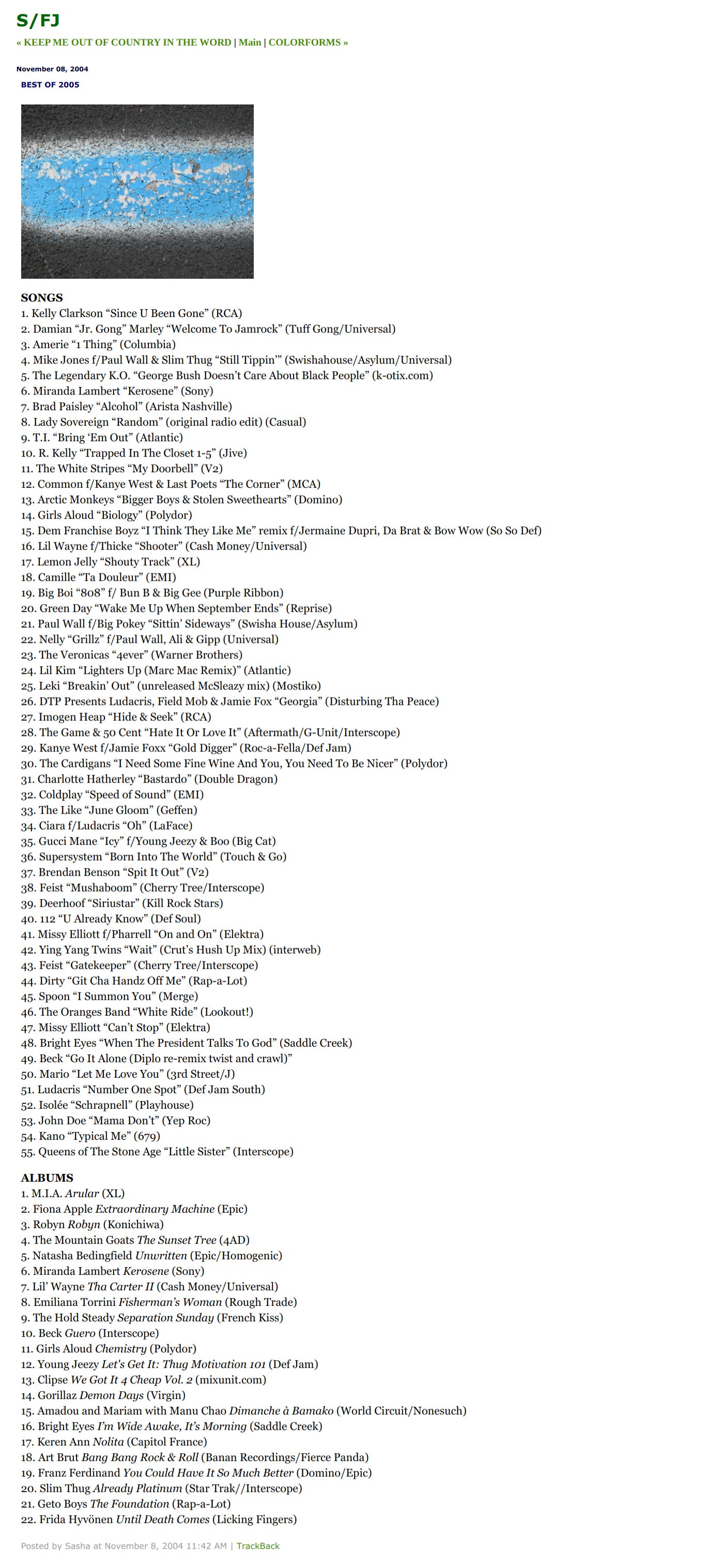 Professional magazine writing is confined by weak terrors, most dangerous among them word count and news peg. A true critical column would probably be blank half the year and talk about old shit half the time, maybe for no more than a few lines. This sifting process right here is one way of suggesting that path.
In the middle of all this, I ended up focusing on my sifting tool, the desktop app Music, formerly known as iTunes. The story of iTunes is the story of the decade: us being suckered repeatedly to the point of comedy. We've made it worse, please come back. I will not be surprised if I wake up and find out that Apple Music has "glitched" and it's all gone. For, like, a month or two. And then we'll be shunted off to some even lower res versions of the music we used to "own." Whatever vinyl we have will be valuable. THE BLANCMANGE ALBUM ISN'T VERY GOOD BUT I CAN PLAY THAT SHIT.
So, the decade. The first list is the music I played at home or on my portable washing machine plinth. Then come the outdoors music I couldn't control but heard anyway.
PERSONAL PAN PIZZAS OF TRUE AND DELIBERATE CHOICE (2010s list #1: Home)
Robyn, Body Talk: the rally and the sleepover
Kara-Lis Coverdale, Grafts: the endless dream
Mica Levi, Under the Skin: the can't you get out of my head
Księżyc, Rabbit Eclipse: the startless dream
Oren Ambarchi, Live Knots: the house is alive with the music of sound
Angel Olsen, No Fire This Time: the prayer
Frank Ocean, Blonde: the diner
Rosalía, El Mal Querer: the club
The Haxan Cloak, Excavation: the basement
Perfume Genius, No Shape: the aerie
Pusha T, Daytona: the voice I heard in my head for a century
Charli XCX, Number 1 Angel: the shadow government
Arca, Arca: the snow
Earl Sweatshirt, I Don't Like Shit I Don't Go Outside: the truth
Young Thug, Barter 6: the singer
Oneohtrix Point Never, Replica: the realization
Queens of the Stone Age, …Like Clockwork: the essence
Villalobos & Loderbauer, Re: ECM: the beauty
Vince Staples, Summertime '06: the voice of reason
Ryuichi Sakamoto, Coda: the elegy
D'Angelo, Black Messiah: the heat
Kendrick, Damn: the overload
Beyonce, Lemonade: the election
Kendrick, To Pimp a Butterfly: the jazz
THE PARTICULATE SPRITZ THAT FOLLOWED ME FROM CVS TO CVS (2010s list #2: Outside)
Cardi B, Invasion of Privacy: your best friend
Drake, Take Care: your worst friend
The Weeknd, House of Balloons: your worst night
Rihanna, Anti: your best night
Kanye, Beautiful Dark Twisted Pancake: your endless night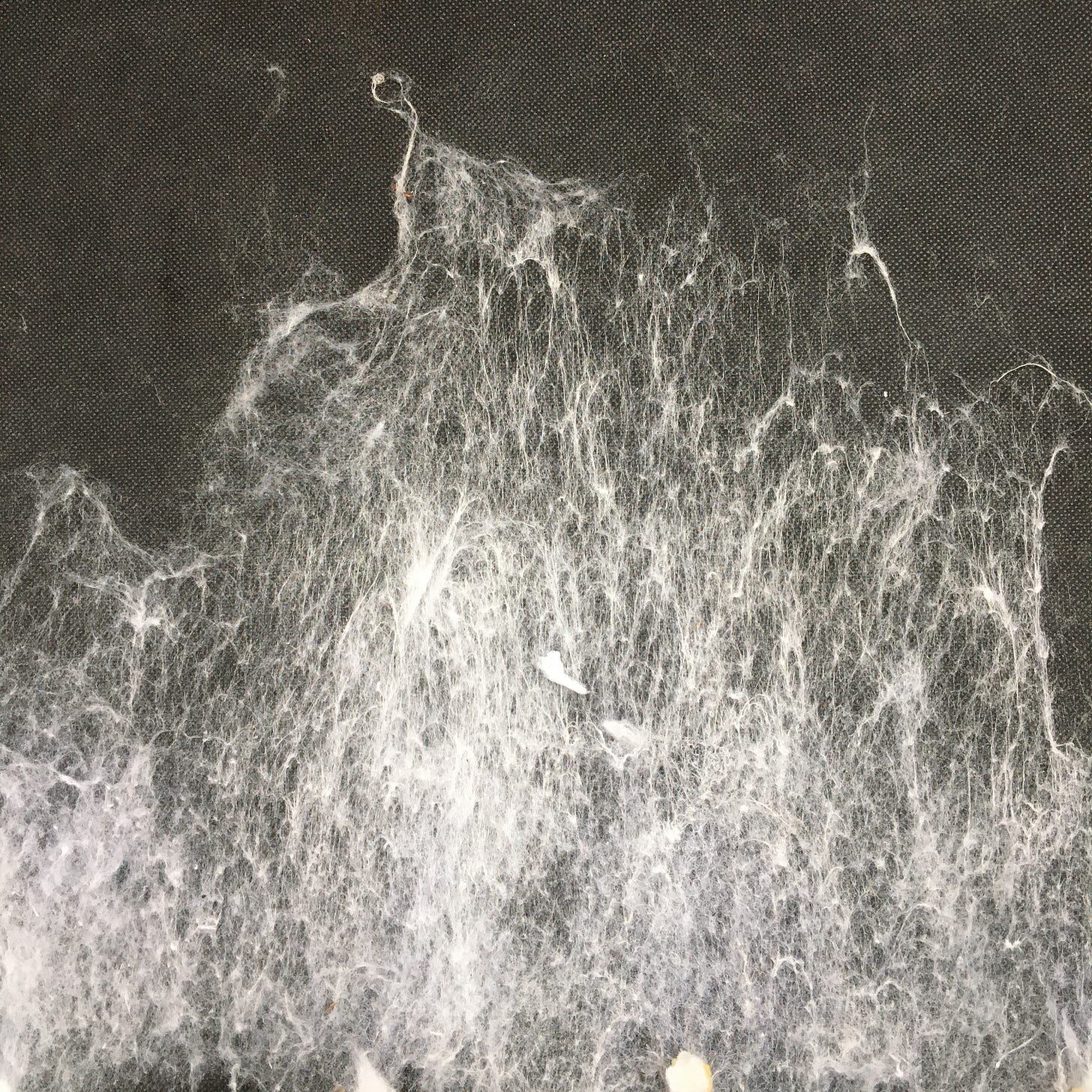 ---