Discover more from S/FJ
photographs enthusiasms essays speculation interviews conjecture
Over 13,000 subscribers
Wednesday, May 20 2020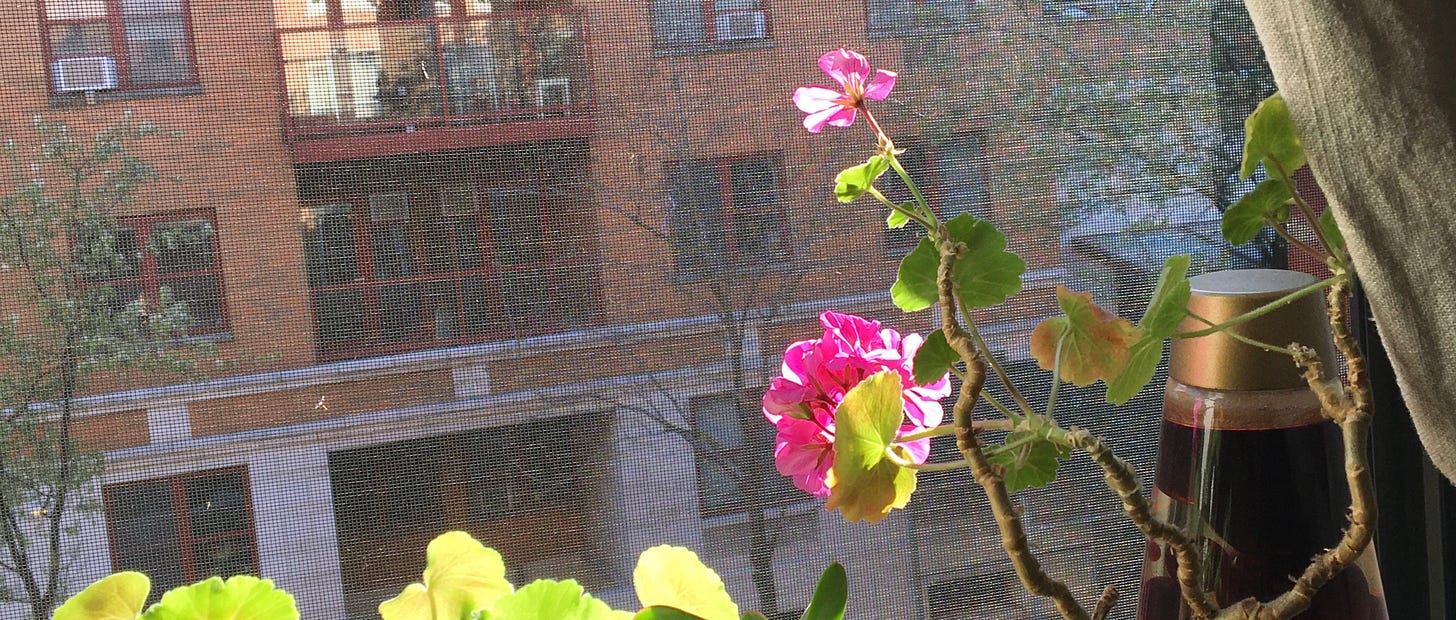 Our own Joe Levy hit us with a Little Richard banger in Rolling Stone today.
He was different, born that way: His right leg was shorter than the left. He walked with short steps. "The kids didn't realize I was crippled. They thought I was trying to twist and walk feminine," he told Charles White in The Life and Times of Little Richard, an authorized biography. "The kids would call me faggot, sissy, freak, punk. They called me everything."

And in return, he became everything, an omnibeing who contained multitudes, whose art refracted, critiqued, and remade American identity, drawing explosive power from multiple consciousnesses: male, female; white, black; straight, gay; the pleasures of the flesh and the word of God. He sang in tongues, in codes. He wore makeup, teased his hair a foot high. He used masks to both conceal and reveal, to enact his truth in plain sight. If you knew, you knew. And if you didn't, no matter. He did, and his knowledge gave his music world-conquering power.
This, and Wesley Morris on Richard in the Times, are pieces worth catching up with.
---
This wildly generous collection of live Herbie Hancock bootlegs feels like the old internet because it is. Never Enough Rhodes first posted the links in 2008 and most of them still work. You can download most of the Seventies concerts, and that's twenty-two hours of music. (After that bit, the links are mostly dead.) The largest chunk comes from the Mwandishi Band, but you can also hear the lineups from Headhunters and Thrust, and the way-too-brief Jaco Pastorius Quartet. If this were an official release, it would be as important as archival work gets.
In his 2012 book, You'll Know When You Get There, Bob Gluck writes (accurately) that the Mwandishi Band was defined by "a constellation of features": "Among these are collective improvisation and the careful listening it requires; open musical forms; the primacy of timbre (tone color) and rhythm over and above melody and harmony; black cultural identification and representation; and the integration of acoustic, electric, and eventually electronic sounds as part of a single sonic tapestry." He also reminds us that when Mwandishi formed in 1968, the cultural mist included Kubrick's 2001 (and György Ligeti), The Jackson Five, Sly & The Family Stone, and black power salutes at the Olympics.
If you know anything about Herbie Hancock, even just a smidge, you probably know he played with Miles Davis and still has one of the biggest-selling jazz album of all time. That record is as much funk as jazz and it goes like this.
This music is a febrile response to all of that. I could not recommend it more enthusiastically.
---
This Gary Indiana disemboweling of Blake Gopnik's new Warhol biography makes me miss Gary Indiana, the regular columnist, and makes me rue yet again how timid cultural criticism remains, and has largely been this century. Indiana knows his onions and busts Gopnik on the facts and the spirit. It is useful—none of us need to waste our time and Andy deserves only the best.
---
---
Speaking of things unexpectedly still there, here is Prince & The Revolution, live in Syracuse, 1985. It's an official release and there's audio out there, too. Everything—even "God" and "How Come U Don't Call Me Anymore?"—is in horny light-speed lingerie mode. Prince is so in love with himself, and his band loves him even more, and the crowd loves everything between those two points. This is the polymorphous and perverse Prince of Dirty Mind, pansexual and not yet the elegant grouch of the late Eighties and Parade. This is jacked up and virtuosic and hilarious.
---
All of the mixes I've done in the last four years are now on my Mixcloud page. Going forward, all mixes will appear there. I don't know why I was asking you to download a mix in the year of our Lord 2020. Also, here is the Warp Earth Catalogue YouTube playlist of songs, which is A+ and unlisted!
---
I've got a long and delightful interview with Wayne Koestenbaum coming soon at Bookforum. Until then, here is a five-minute film of Wayne talking about his Super-8 collection and eating poems.
---
---